Super Bowl LIII is happening this Sunday, this is not a drill! And apparently, one of the most popular things people will be snacking on at this time is cheese. Are you ready for cheesy Super Bowl?
Planning on melting cheese over your nachos? Making delicious dip or cheesy snack bites? Then you're probably one of the millions of Americans working together to make the big game night a Cheesy Super Bowl. According to the Dairy Farmers of Wisconsin, Americans will be buying somewhere in the vicinity of 88 million pounds of cheese for their viewing parties this year. That is a lot, wouldn't you say? 
Cheesy Super Bowl: how much cheese fits a stadium?
The Rams and Patriots will be in a face-off this weekend and the fans are prepared to be cheesy. How many more times can I make this wordplay? I don't know. What I do know is that I love cheesy, it's where I live and breathe. And I'm not talking just about dairy products (I think I love every type of cheese known to man), but also the big mood that being cheesy is. And what goes better with loving a football team than earnestness and putting your heart on your literal sleeve?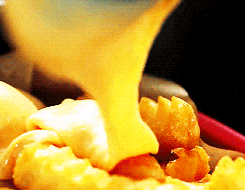 In case you're trying to picture what 88 million pounds of cheese even looks like, then you should know that the Dairy Farmers of Wisconsin gave a reference point in a statement: it's enough to "cover the Mercedes-Benz Stadium football field, end zone to end zone, ten yards deep". Also, we can now tell you that average cheese consumption in the U.S. has more than tripled in the past 5 decades. So next year, the cheese consumption might jump over 90 million pounds. Are you ready?
What about chicken wings?
Here's another statistic, courtesy of the National Chicken Council: Americans will consume about 1.39 billion chicken wings this Sunday. This means about 27 million more than last year and the average of wings consumed is about four for every woman, man, or child in America. What does this mean? They're enough to circle the Earth three times. Put end to end, they can get almost one-third of the way to the moon. And if one wing was a second, 1.39 billion wings would add up to 44 years, according to this infographic. 
How about you? What is your viewing party menu? Are you planning on having a cheesy Super Bowl?